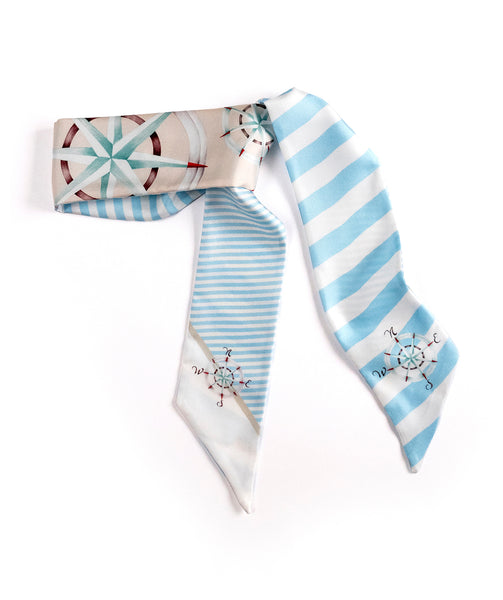 Minitwilly / Birth of a Mermaid
The Birth of a Mermaid minitwilly with Nautical print from our Fairytale collection. A silk twill scarf with a fun but sophisticated print. 
Style the minitwilly in your hair, at the wrist or neck, or on your handbag.
Salty sea air makes you thirsty. Thirsty for adventures and foolishness! You jump from the boat and into the sea, diving head first. No doubt you were a mermaid in your past life – you glide the waters as if you were born into them. Freedom!
Size 6x116 cm
Multicolored reversible silk-twill scarf 
100% silk
Dry clean
Created in Estonia, printed in England 
Delivery in a Giftbox  to the location of your choice